Witamy w I LO im. St. Dubois w Koszalinie!
I Liceum Ogólnokształcące im. Stanisława Dubois jest najstarszym liceum w Koszalinie, powołanym we wrześniu 1945 r. Przez pierwsze lata działało w różnych miejscach miasta. Obecny budynek I LO był pierwotnie siedzibą niemieckiej średniej szkoły żeńskiej im. Księżnej Bismarck, a tuż po wojnie radzieckiego szpitala wojskowego. Od 1947 r. korzystają z niego uczniowie I LO.
Kształcimy na miarę potrzeb
W naszym liceum uczymy obecnie uczniów, oferując im następujące profile kształcenia:
Szkoła międzynarodowa
I LO realizuje obecnie w ramach programu Erasmus+
3 projekty: "Cztery pory roku na niebie", "Architektura – podróż w czasie i przestrzeni" i "Memory of Europe: Historical intersections and their message for the contemporary generation".

I LO w liczbach:
uczniów
uczęszcza w roku szkolnym 2022/2023 do I LO
miejsce
zajmuje nasze liceum w rankingu "Perspektyw" 2022
miejsce
w rankingu olimpijskim "Perspektyw" 2022
abiturientów
zdało w 2022 roku egzamin maturalny
O Redakcji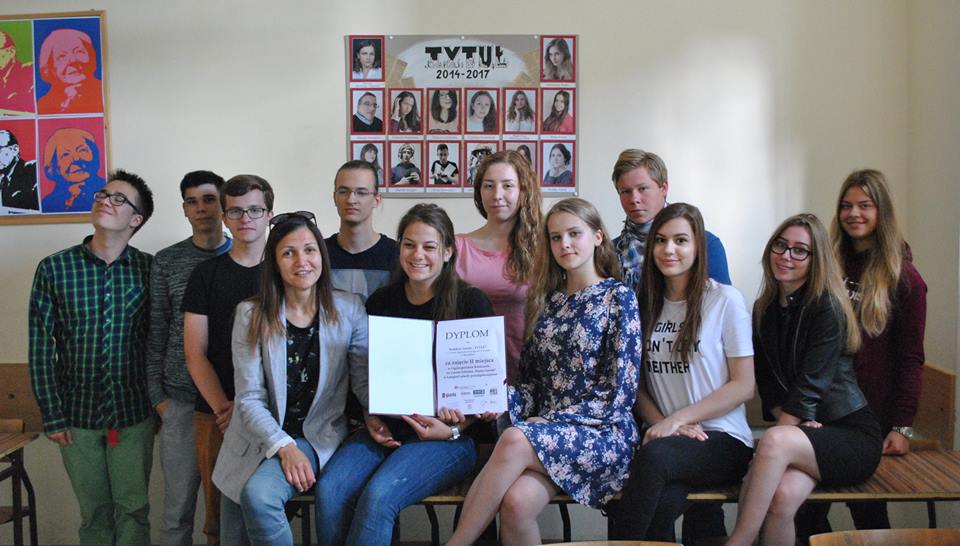 "Tytuł" to wydawany od lat 90. XX wieku przez społeczność uczniowską I L0 periodyk, który przez ten czas nagradzany był najwyższymi laurami wśród różnych ogólnokrajowych gremiów.
Szkoła w pełnym wymiarze!